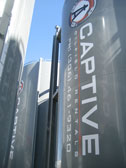 Equipment Service Technician – Estevan, Sask
The Equipment Service Technician is responsible for regular maintenance servicing on our Surface Equipment as well.
Responsibilities include:
Cleaning, repairing and some painting in addition to regular shop duties;
Pipefitting, possibly some minor welding, plumbing, electrical repairs.
Other general shop tasks as assigned from time to time; and willing to work over time.
The successful applicant will possess the following qualifications:
A valid Class 5 Drivers License and a current Drivers Abstract is required;
Current WHMIS, TDG, H2S and FIRST AID;
Mechanical knowledge and previous experience in mechanically inclined positions;
Must possess an excellent attitude towards safety and working in a safe environment;
Self-motivated and able to work unattended
Good communication skills both written and verbal.